It's a reflection of the life we live these days that I often feel lonely, but also never alone.  I imagine new parents must feel this way often: I miss my old life!  And seeing my friends!  And having a minute to myself! When I get feeling that way, I find it helpful to do things that are deliberately selfish.  Nothing mean: I'm not leaving the tube off the toothpaste, or playing loud music without headphones, or eating the last cookie.   But every now and again, I like to do something that's just for me.
Sometimes I take a cup of tea and find a quiet corner where I won't be disturbed while I finish the book I'm reading.  Or watch a TV show that no one else cares for.  Or take a long walk, all alone, at my own pace.   Sometimes I make a tiny clafoutis, just for one.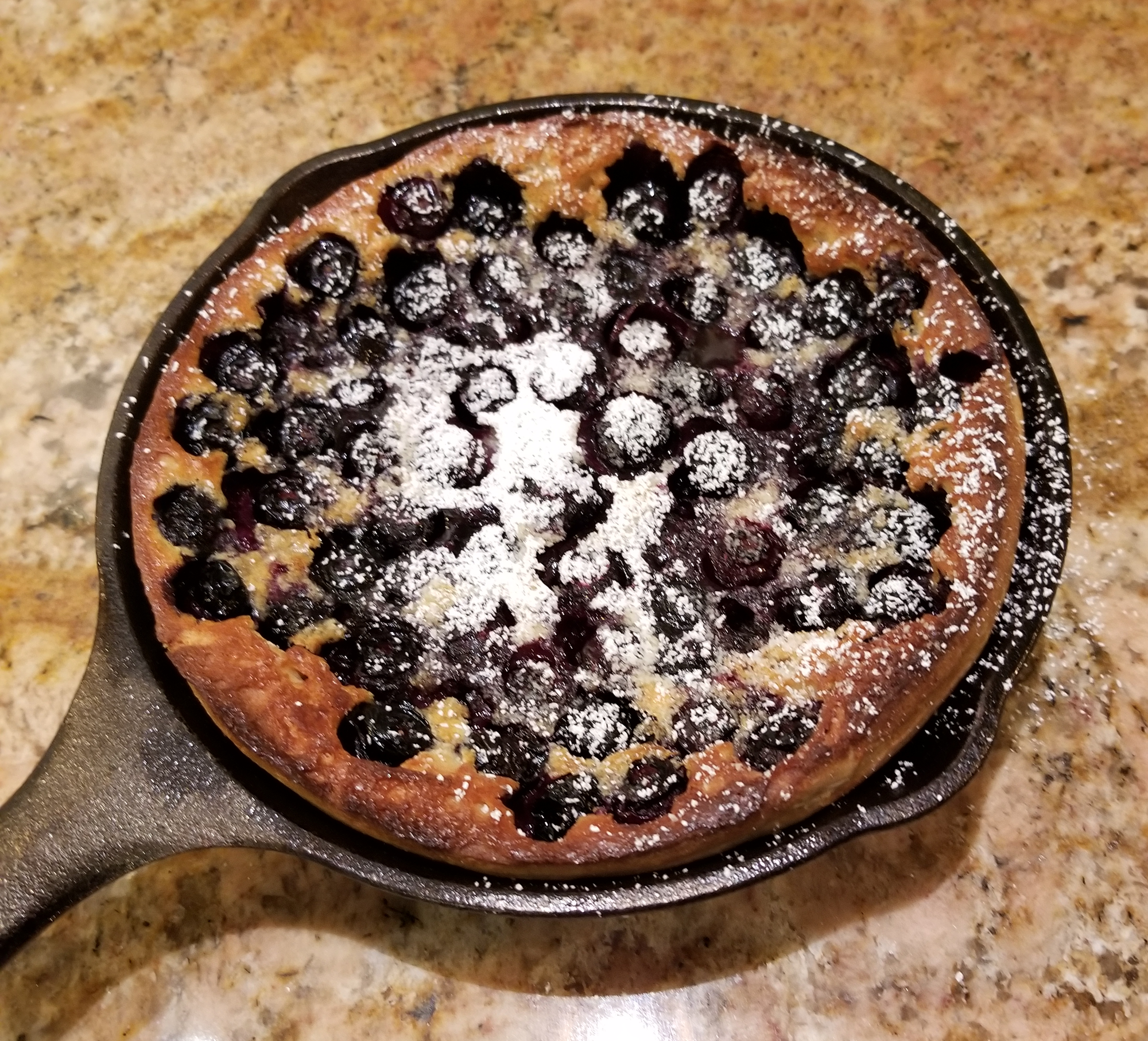 It's amazing what a new piece of kitchen equipment will inspire.  I bought this tiny cast-iron pan with no specific purpose in mind – it was just little and cute, and I felt sure I'd think of something to do with it.  Turns out it is the perfect size for so many things I want to make just for me.  
This clafoutis is a very down-sized version of one I already shared.  That recipe was about right for two or three people.  This is just right for one.  (Ok, possibly two, if you both have pretty small appetites, and are too polite to squabble over the last bites.)  The beauty of making one just for yourself is that you don't need to consult anyone else's tastes and preferences.  And that's important, because this is an extremely adaptable recipe; you can use whatever kind of flour you like, whatever kind of fruit you like, whatever other additions occur to you.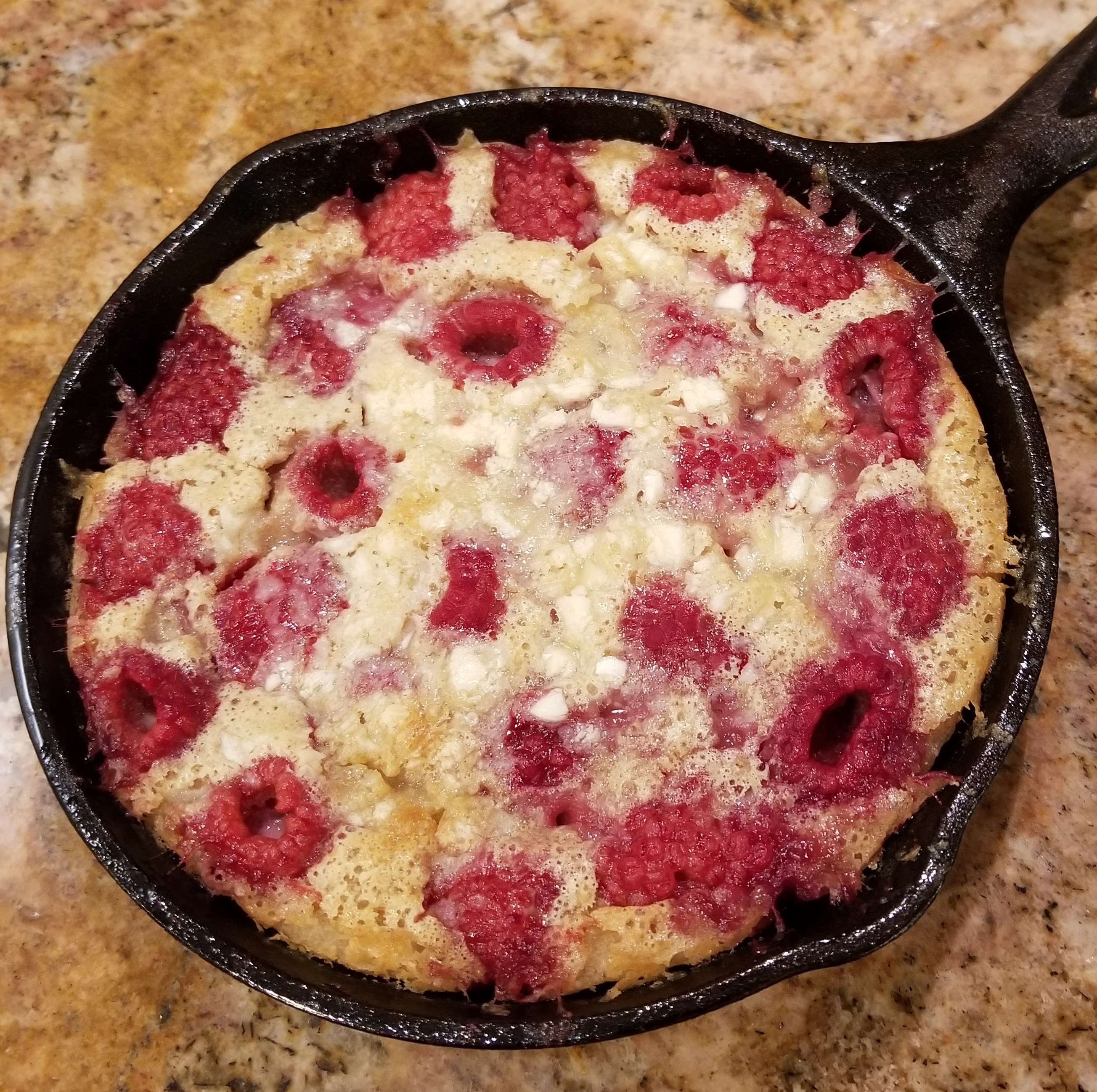 You'll see two different renderings in the photos here.  One uses blueberries, the other a combination of raspberries and chopped white chocolate.  Both were excellent.  And no, I didn't share them with anyone.  
Whether your own tastes run more to a long bubbly soak in the tub, or your favorite podcast, or a glass of wine in front of the fire, please give this clafoutis a try.  You deserve it.  
Notes
This is a gluten-free clafoutis.  If you do not want it to be gluten-free you can substitute all-purpose flour, or whole wheat pastry flour instead.  
As noted above, this recipe is extremely adaptable, to different kinds of fruit and other additions.  Chocolate chips and jam?  Why not?!