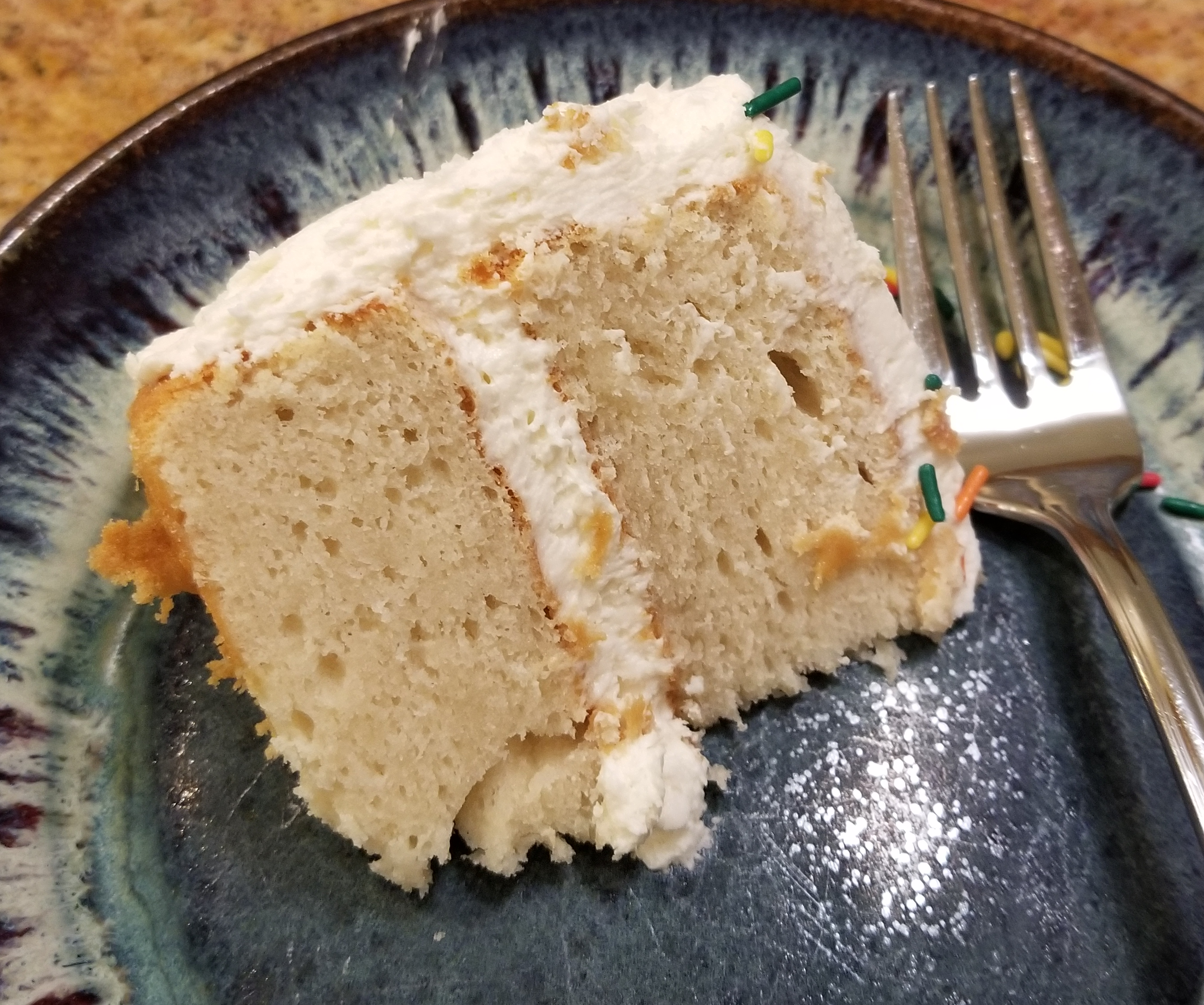 My mind wanders a lot when I'm baking.  As I was making this cake, I was absently pondering Suzuki Beane, a book I loved when I was a kid.   Published in 1961, it is the first-person story of Suzuki, a little girl who lives on Bleeker Street with her beat parents.  Wikipedia calls it "the Eloise of Greenwich Village", which is not a comparison that would have occurred to me, but I can see it.  The illustrations are wonderfully executed and instantly recognizable as the work of Louise Fitzhugh, who more famously illustrated Harriet the Spy.  
In one of my favorite scenes, Suzuki visits the tony Upper East Side home of her school friend Henry.  Henry's mother first asks "are you of japanese extraction", followed by "what extraction are you dah-ling", and Suzuki, who knows condescension when she hears it, replies "vanilla".
There is so much I love about this little scene.  Suzuki is one of the  most common Japanese surnames: does Henry's upper-crust mother assumes Suzuki was given a family surname as a first name, a practice often considered quintessentially upper-middle-class? Then of course there is Suzuki, who considers herself a poet, transforming "extraction" into "extract".  And "Suzuki Bean" sounds like a vegetable but isn't, whereas "vanilla bean" is actually a spice.  The final irony is that "vanilla" is often used to describe something quite ordinary, and Suzuki is anything but.  That's a lot to pack into one page of a book, especially when that page is 90% illustration.
So there I was, baking a vanilla cake.  It turns out that some people, when you ask them what their favorite cake is, will say "Vanilla", and when you ask them what kind of frosting they'd like with that, they say "Vanilla!!"  I am not one of those people, but I try to be tolerant.  And I have to admit, I enjoyed it very much.   Even though Suzuki would probably choose chocolate mousse, this one is for her.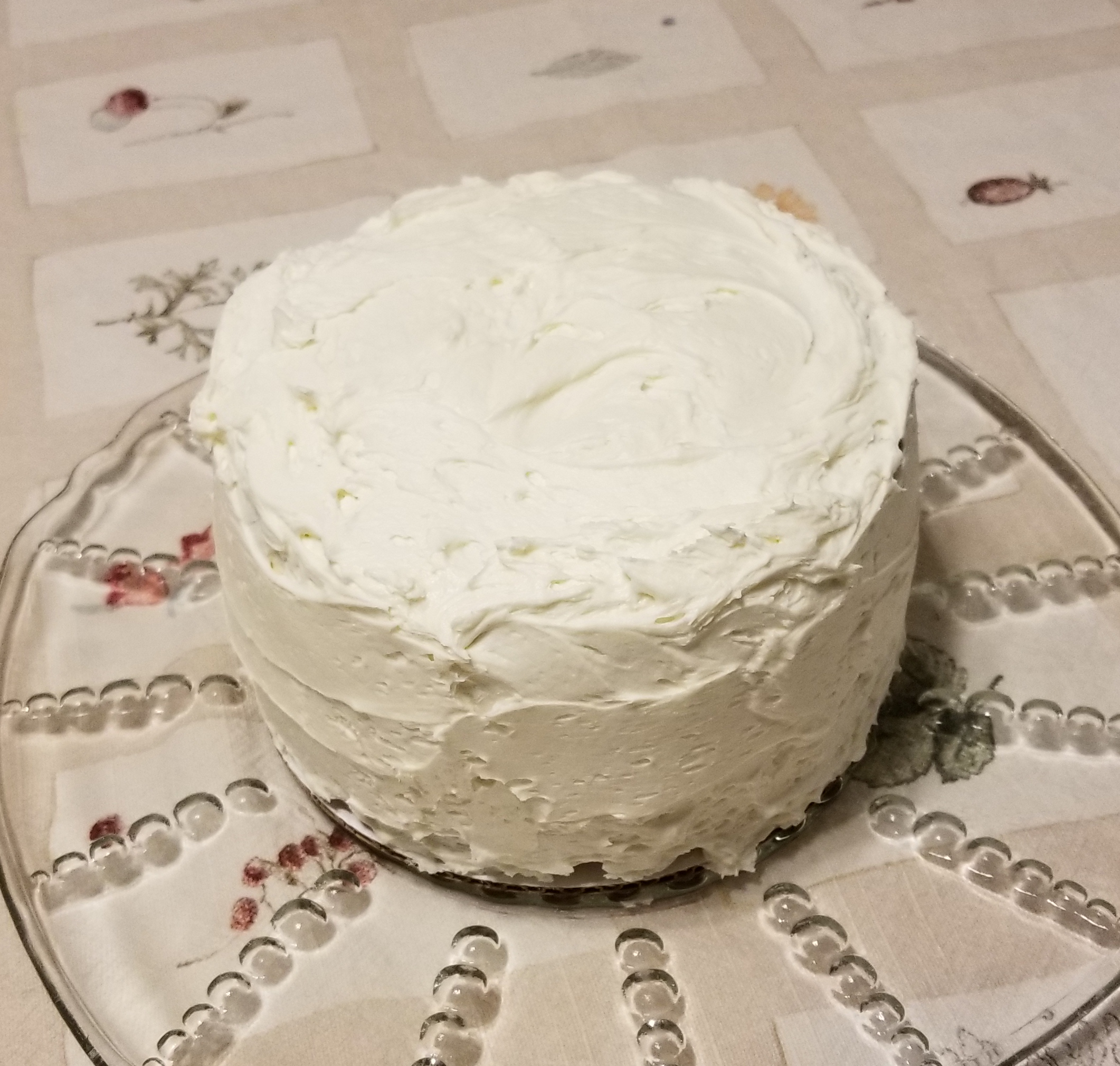 Notes
This is a gluten-free cake.  If you do not want a gluten-free cake, you can replace the gluten-free flour with cake flour.   When I made this cake, I had intended to add a little xanthan gum, but I forgot, and the cake seemed fine without it.  
This particular kind of "white cake" is what old cookbooks call a "silver cake".  It is made with egg whites, but no egg yolks, so it has a very pale, silvery appearance and a nice light texture.  Cake with whole eggs is often called "yellow cake" instead.   Now you know.  
Inspiration
I started with the "White Layer Cake" from Baking in America.  The construction method is a little bit unusual, as there is egg white in the butter mixture, as well as the beaten egg whites folded in at the end.  I thought it had a very nice texture, and was a bit moister than many "silver" cakes I've tried before.  
The buttercream frosting is adapted from this one on My Baking Addiction.  It is very simple to make, and delicious to eat.