Ever since I was a small child, I have been convinced that chocolate cake is hard to beat. If I'm ever wondering what would make a nice dessert, chocolate cake immediately springs to mind.  This cake has the added bonus of a mocha icing:  chocolate and coffee is one of those classic flavor combinations that never seems to fade in popularity.  It's particularly good after dinner, as it seems like "dessert and coffee" all in one.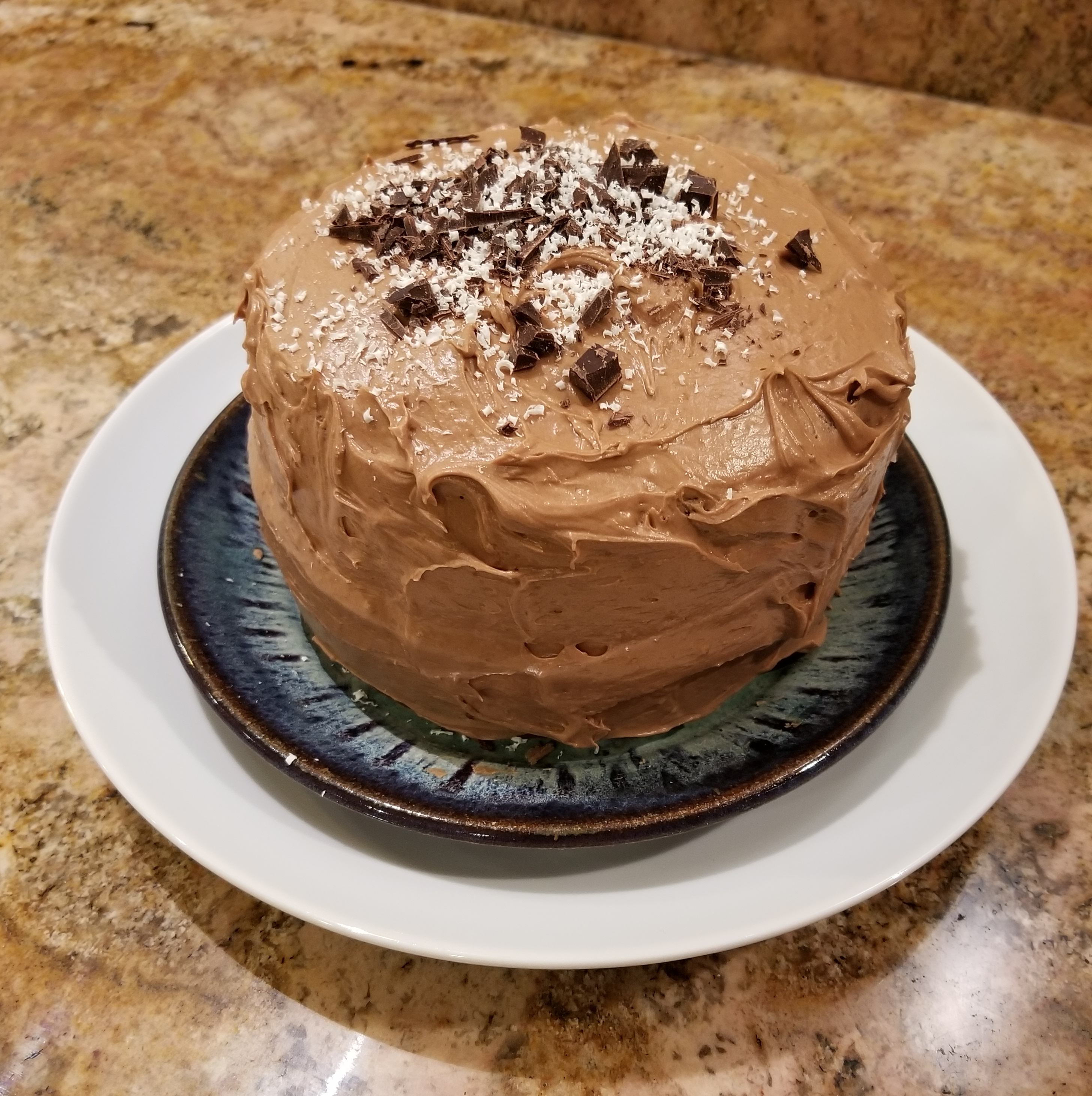 This cake is two layers of moist buttermilk chocolate cake, with a mocha buttercream icing.  I initially thought it was a little plain, but they way people went back for second slices (and the bitter investigation over who took "the last piece") convinced me that this is a recipe worth repeating.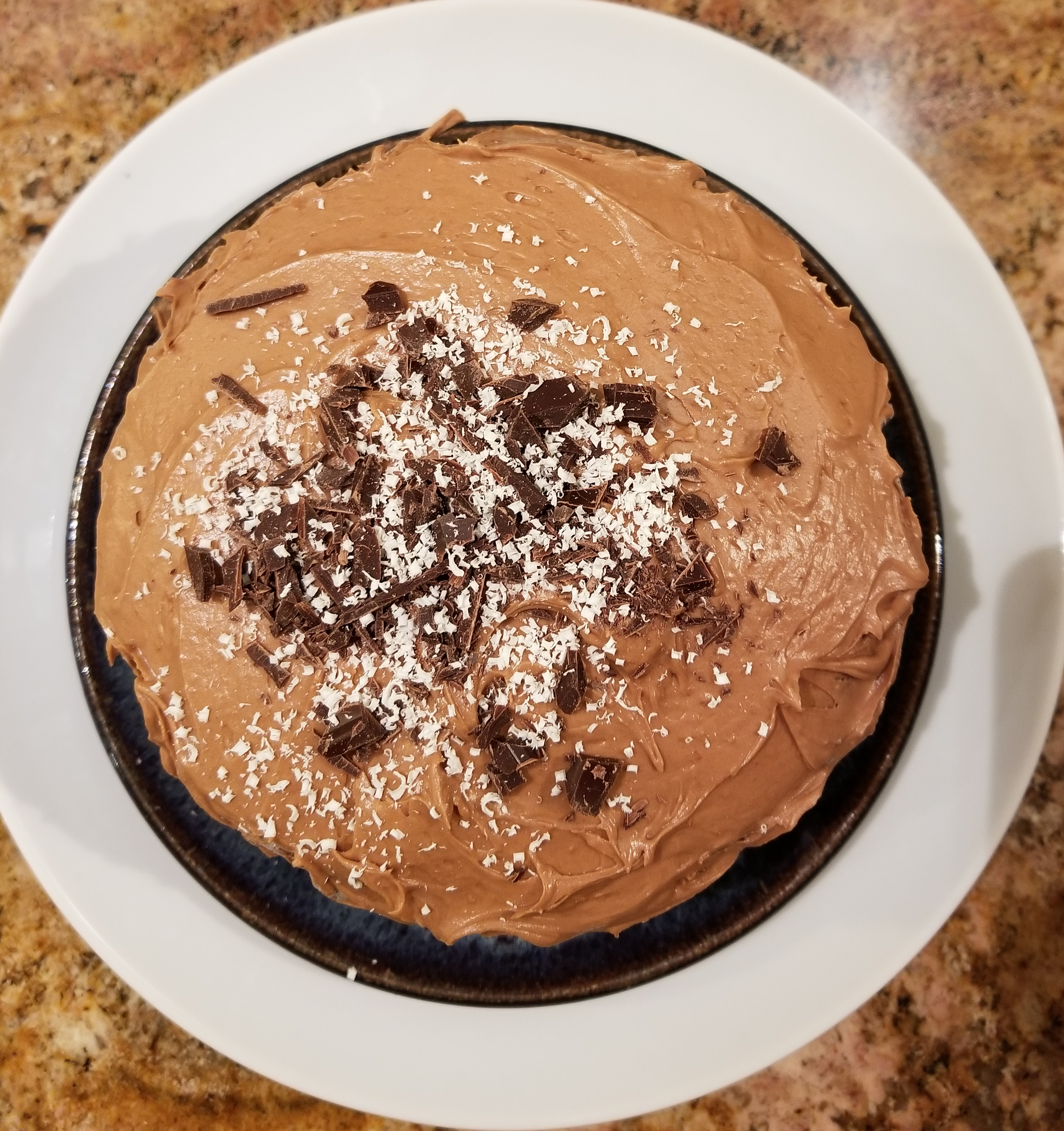 Inspiration
This recipe is based on "Chocolate Joy Cake" from Betty Crocker's Picture Cookbook (1950).  I first encountered this recipe in a much later edition of the cookbook, but as far as I can tell, it has remained unchanged throughout the years.  I had read that buttermilk makes cakes that are particularly moist and tender, so I wanted to give it a try.   Of the recipes I looked at in those days, this one seemed to have the highest concentration of chocolate, which gives it a very satisfying taste to go with the lovely texture.
I have no idea where the names comes from.  Betty Crocker has pages and pages of chocolate cakes, and I don't know why this one is more joyful than others – but I love the name, because it makes it easy for me to remember which one is my favorite!  
I hope it brings you joy as well.