I grew up calling them "butterscotch brownies".  They are also called "blond brownies", or "blondies".     If you do an Internet search for them, you'll find a dizzying variety of recipes, and not a lot of agreement on what they should be like.  I'll put a stake in the ground here and say I like mine basic.  No chocolate chips.  No butterscotch chips.  No nuts.  (I would be willing to bend on the nut thing, but our beloved Office Manager here at Half-size Bakes has allergies.)   Absolutely no oatmeal.  
I'll also say I like mine chewy.  Just as with chocolate brownies, there are at least two texture camps to choose from:  some are as light and cake-like, while others are much denser and chewier.  That's what I prefer, whether butterscotch or chocolate.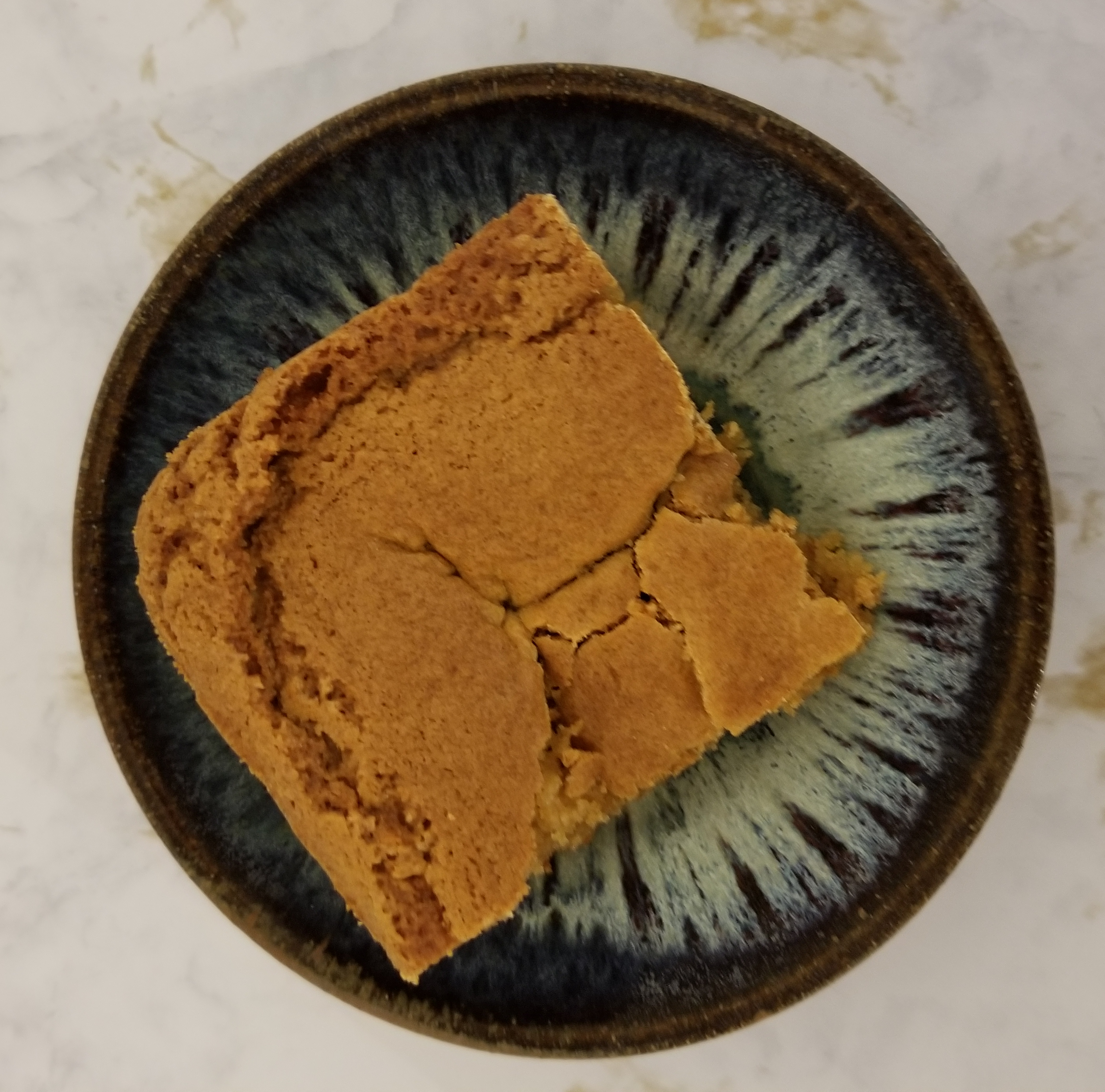 Despite having made these many years ago, I had the hardest time finding a recipe I liked. I tried one that was so wet it was almost like butterscotch soup.  Another had a very nice flavor, but was definitely more cake than brownie.  
The recipe I settled on was simplicity itself.  It relies on brown sugar and butter for its flavor.  The batter is quite thick, rising in the pan and then settling to form the dense, chewy final product, with just a hint of gooeyness.  These bars are rich enough to satisfy any sweet tooth: a small one is great with a cup of tea of coffee.  Or, for a soda-fountain-worthy treat, top a large warm one with a scoop of ice cream and revel in the decadence!
Note
If desired, you can mix in a half-cup of butterscotch chips, chocolate chips, chopped nuts, etc.  
Inspiration
This recipe was inspired by "Butterscotch Brownies" in The Fannie Farmer Cookbook (1990).  I half-sized the recipe, took out the nuts, and made it gluten-free.  As originally written, the recipe makes very thin bars.  This is, in fact, sort of traditional for butterscotch brownies, but I was curious as to whether I could make a taller, more restaurant-style brownie that could stand up to a scoop of ice cream.  So I experimented with a smaller baking pan.  This works great, and requires only another five minutes of baking to achieve the chewy-gooey middle that I love.