If I were doing a keyword search for dessert these days, I'd probably be looking for "rich" and "warm".  And "easy".   In the aftermath of Thanksgiving, with Christmas baking yet to come, "easy" is definitely high on my list.  Hence this pudding cake, which is like an old-fashioned, edible, chocolate-y hug.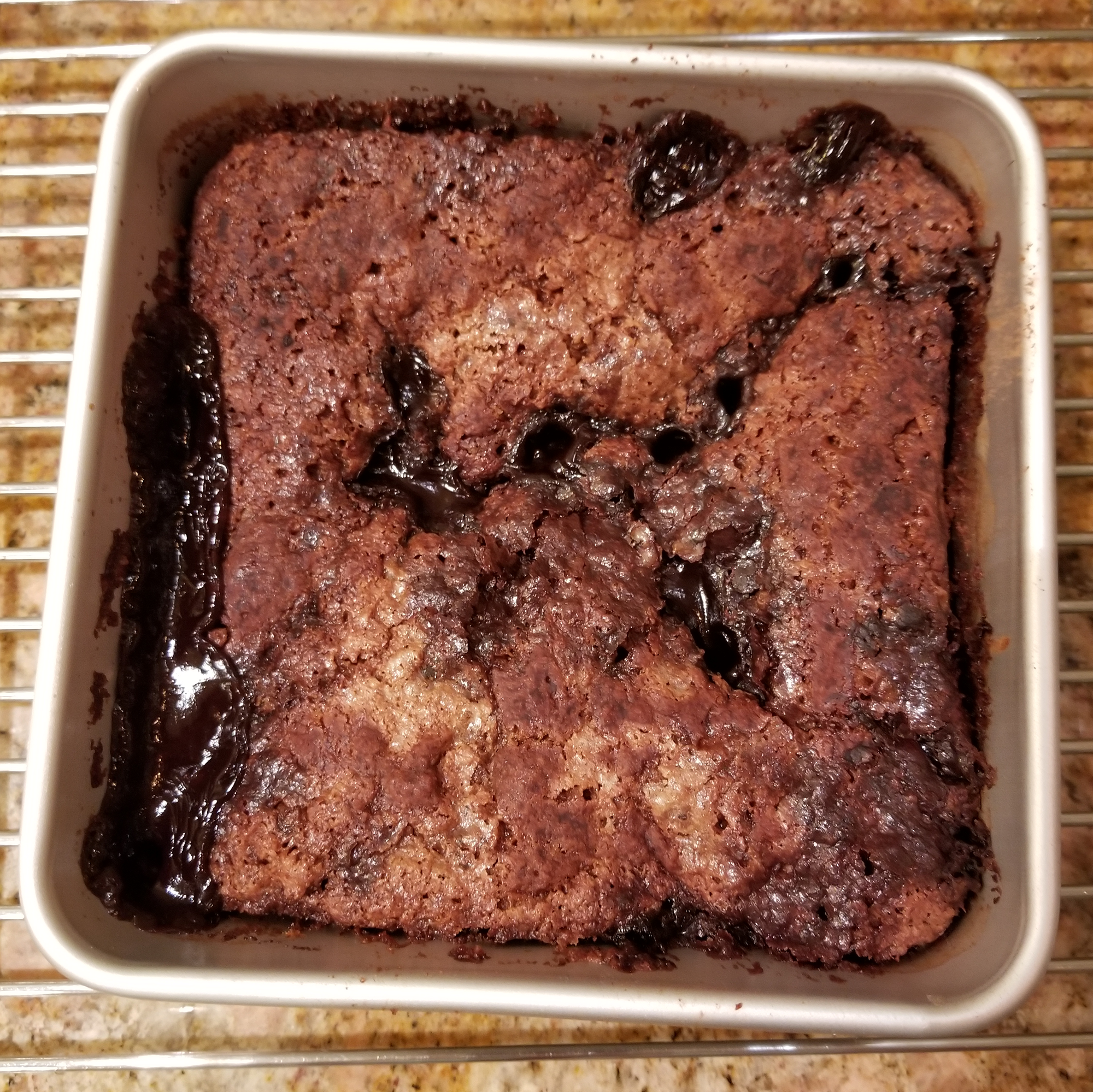 As a Great British Baking Show addict, I have learned that across the pond, they call this a "self-saucing pudding".  It seems that in England, "pudding" refers to a a cooked dessert.  As opposed to a chilled dessert, which is called a "sweet".  I am sure they do this just to confuse us.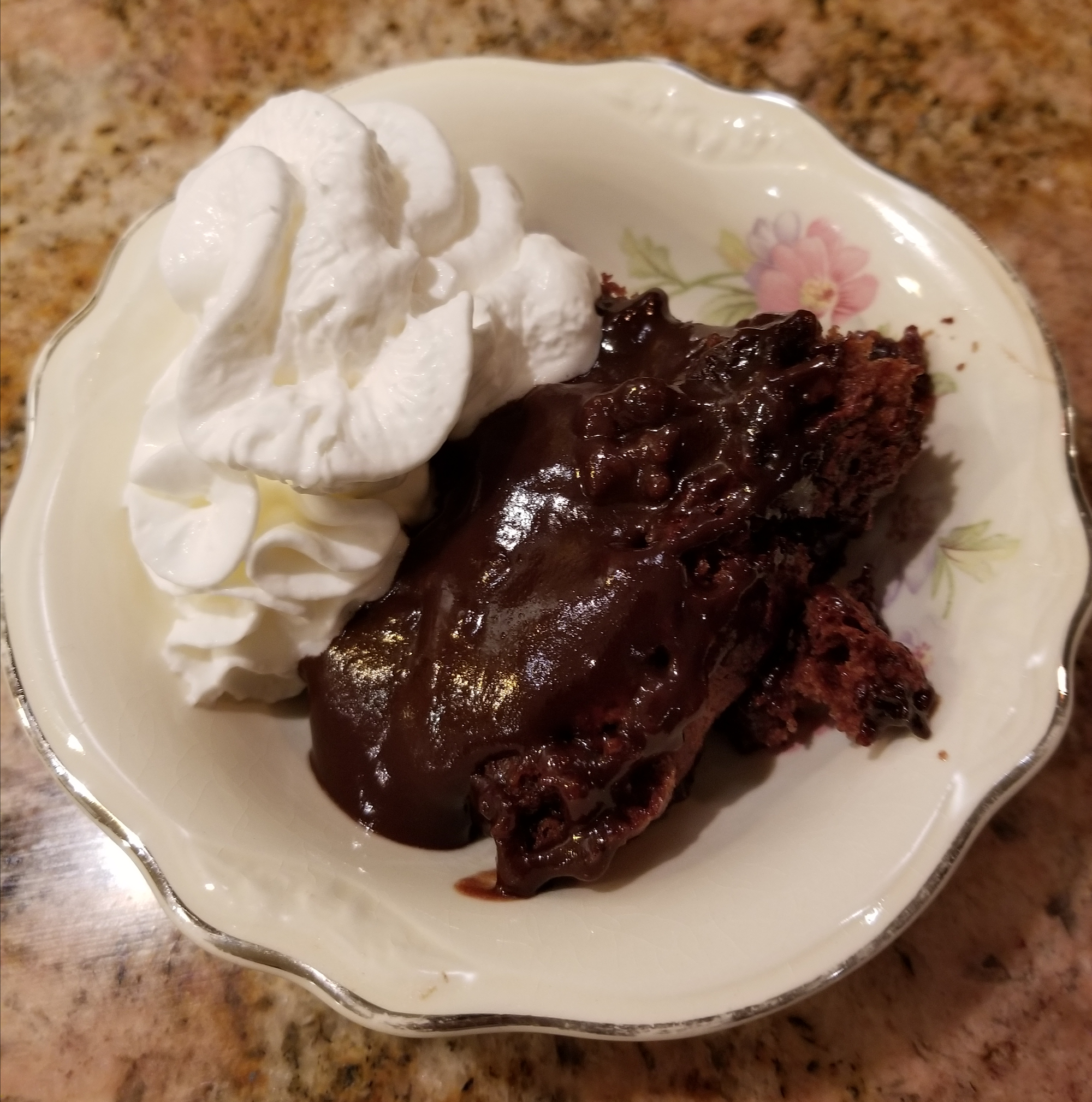 Be that as it may, "self-saucing pudding" simply means that you put an unlikely mess of things into a pan, and while baking the ingredients sort themselves into two layers:  a crusty cake-like top layer, and a gooey fudge sauce underneath.  It's like magic!  It's also ridiculously easy to make, and surprisingly rich and delicious to eat.   I served this with some trepidation, as it is the opposite of fancy and I have some documented skepticism about old-fashioned desserts.  But numbers don't lie: it got an enthusiastic thumbs-up from the entire crew, and the pan was scraped clean.  
Here at Headquarters, we served the pudding cake with whipped cream, but we all agreed that ice cream would probably be even better.  
Notes
This is a gluten-free dessert.  If you do not want a gluten-free dessert, you may use all-purpose flour instead, and omit the xanthan gum.
Because of the pudding-like bottom layer, the usual toothpick test for done-ness will never work.  However, this dessert is not nearly as touchy as a real cake.  Just bake it for the specified time; if the top is set, it will be fine.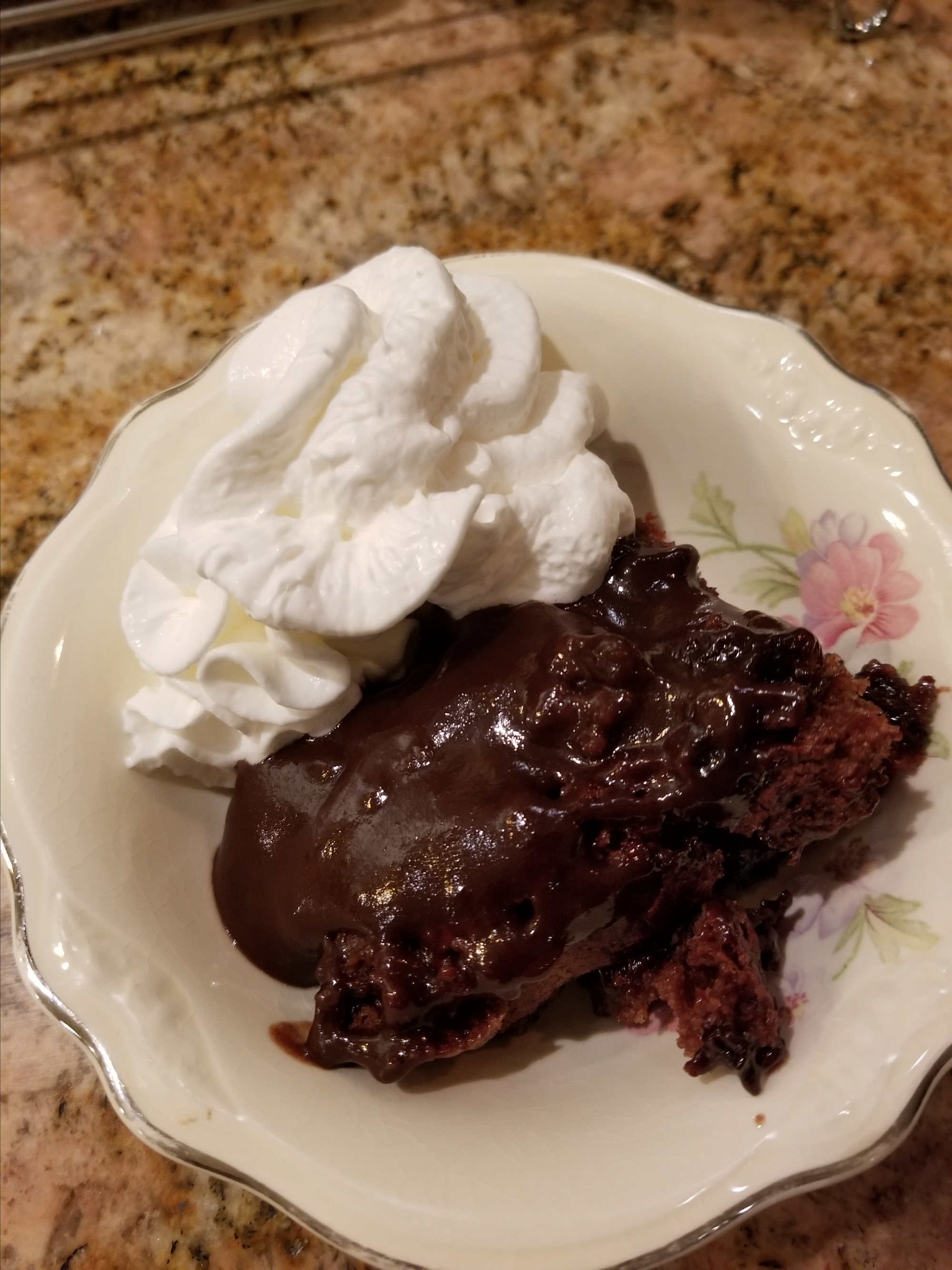 Inspiration
I started with the "Hot fudge pudding" recipe from Betty Crocker's Picture Cookbook (1950).  I didn't do much with to change the recipe: just half-sized it and make it gluten-free.  When I was mixing it, I felt like there could not possibly be enough cocoa to get a chocolate-y flavor, but I was wrong.  So wrong.